Manufacturing Scale up
Precintl provides OEM service of Mass Production from prototype to 100 (pilot run), 100 to 10,000 (ramp) and further more (mass production)
OEM/ODM & Product Manufacturing Service
---
Precintl offers a Product Manufacturing Service to customers in which we mainly emphasize our specifications to provide the best solution and reliable designs to eliminate RMA cost. We are specialized in sourcing OEM/ODM services to manufacturers. This allows you to access the most effective Production Partner in China for smart electronic and connected devices and many more. If you to scale up the production of your new product then come to us, we create exceptional products for market defining clients. Our keen understanding of global economic trends empower our customers with the benefit of working with OEM/ODM Service while enjoy the cost benefit of overseas manufacturing.
Aiming to initiate, accelerate and scale up mass production, Precintl is an OEM manufacturing facility.
We own a strong team of designers, engineers, developers, project managers, quality managers, fulfill experts and operators/workers. With average career experience over 12 years of NPI ( New Product Introduction) and Mass Production, we are able to iron out the painful and bumpy processes starting from prototype to steady mass production, upon which our customers can rest assured that their products are made under strict quality control, and, delivered in time.
Deep rooted in Shenzhen, Precintl's operation enjoys the benefit of "the world's factory", which owes the most rich, diverse, flexible, efficient and cost-effective manufacturing resources, the most comprehensive and robust industrial supply chain in the world.
However, it's quite not the same case for green-hand or foreign customers, the advantages above mentioned are far out of reach—to actually pick out and make good use of suppliers suitable and reliable, it would require keen appreciation of the local industrial ecosystem, which won't be possible unless years of on day in day out hands-on experience of mass production and supply chain management. Much more challenges than one can imagine are bound to arise when it comes to instruct the facilities with your conception, your own standards—their is huge gap of culture differences, let alone the language barriers and super long distance from oversea.
We can help fix it!
Our in-house manufacturing facilities of assembly line, test lab., mold making, molding. Besides, in the last 23 years, as a result accumulated operation of product development and large scale manufacturing, Precintl also keeps 100 or so core, close production partners, and over 2,000 suppliers cooperated in various fields, covering processes of PCB building, PCBA assembly, die-casting, plastic injection, plastic blowing, plastic rotating moulding, sheet metal stamping, sheet metal drawing, hardwares ( knots, screws, and nuts ), metal casting, die-cutting, prototyping(3D printing, CNC machining… ).
Thus we have unique advantages to help our customers avoid all kinds of obstacles and pits. Because we profoundly understand what exactly each factory good at, i.e. what facilities, expertises and most recent experiences every specific supplier owns, what its machines, engineers, technicians and operators can do well and can not do.
Over the last 10 years, we have brought a great many products to stable and efficient mass production, the products we made include consumer electronics, smart home appliances, communication devices, and medical equipment, smart hardwares, IoT devices.
You are welcome to contact us today to talk about your project!
Our Work
---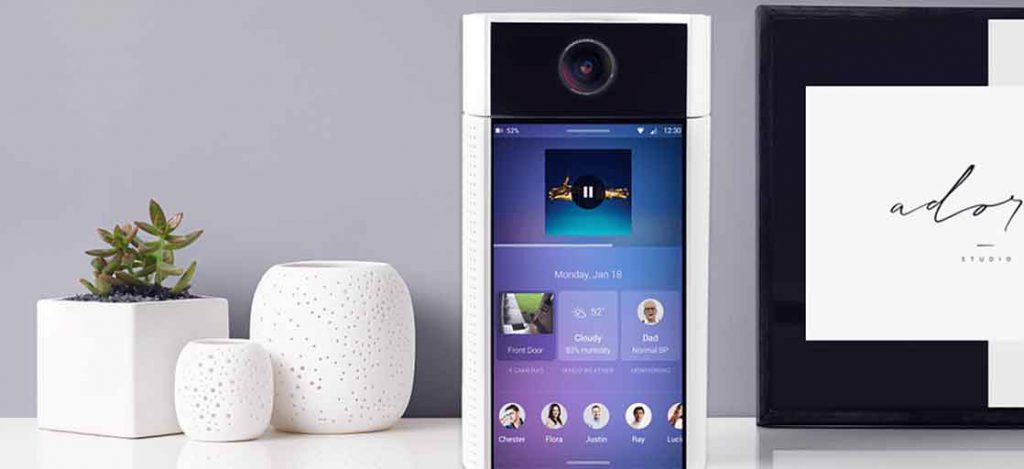 An AI Powered Smart Speaker
WooHoo is an interactive and intuitive AI assistant with a human being detection and tracking system, big touch screen, rotatable camera, and an audio outlet. Our client, SmartBeings, is a Silicon Valley-based startup focusing on Smart Homes and small businesses. WooHoo is the winner of the CES 2018 Innovation Award in the Smart Home and Accessible Technology category, winner of the Outstanding Design and Engineering for Consumer Products, and winner of the Top 50 Most Innovative Products.
---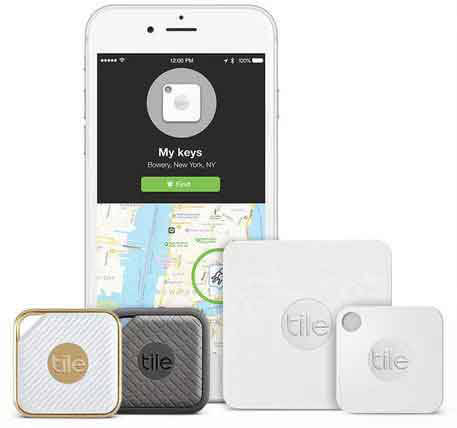 The Most Successful Tracker
Tile is a Bluetooth tracker paired with your smartphone that helps you to localize your belongings. Moreover, the Tile app connects you to the user community, where people work together to find everything that matters.
---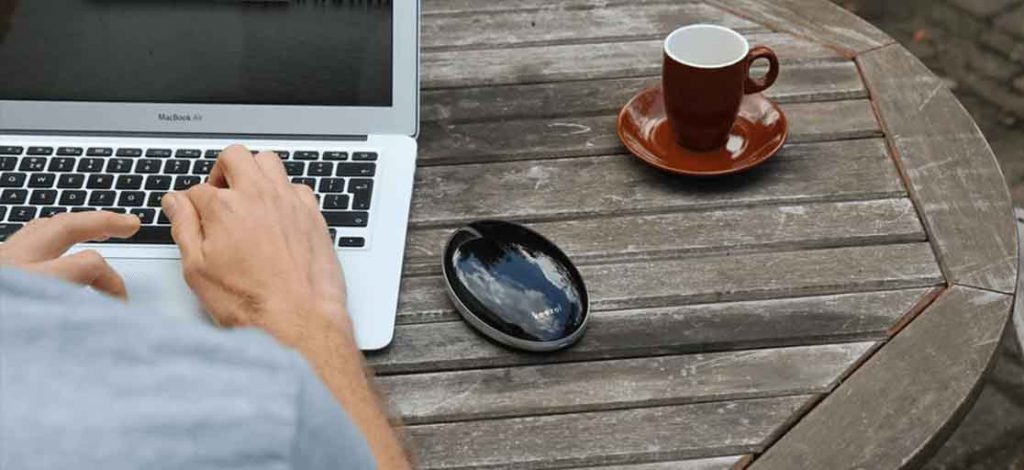 A Portable VPN Router
Keezel is a portable internet encryption device that protects your personal information. It uses VPN technology to secure your internet connection, and thus greatly improves your online privacy and security. With Keezel, your data and all other confidential and sensitive information are protected from hackers, online snoopers, your ISP, network administrations, and government surveillance.
---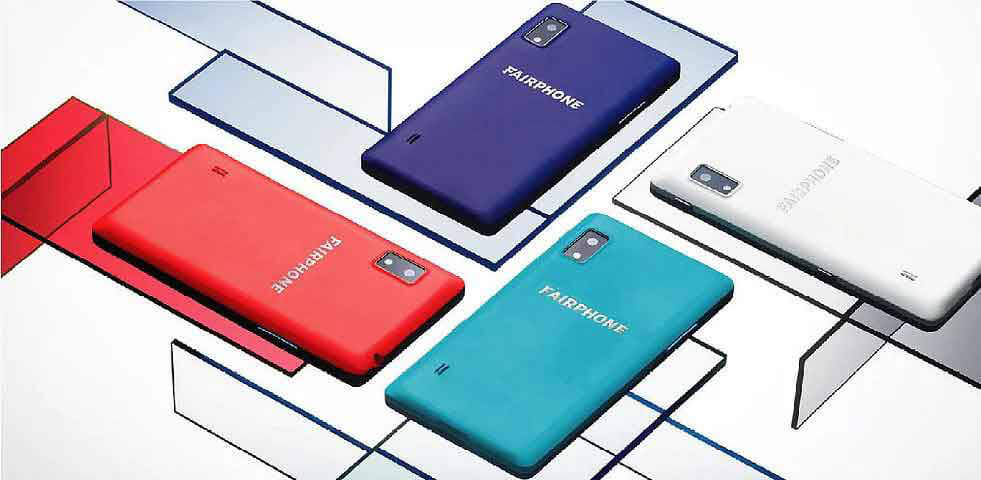 A Modular Phone for Easier Recycling
The Fairphone company is a social enterprise which aims to design and produce with minimal environmental impact. Fairphone is an ethical smartphone with modular design for easy repair and recycling.
---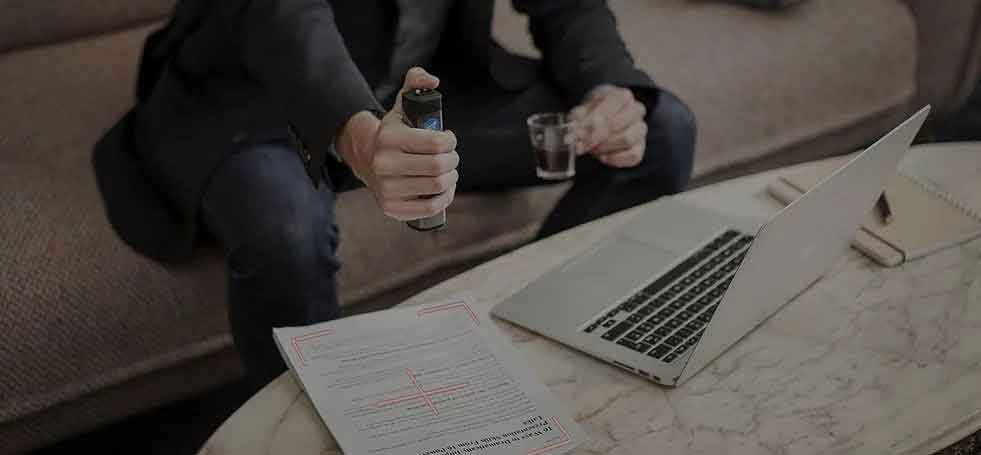 A Cloud Compatible Portable Scanner
PupScan is a pocket-fit scanner. It enables you to scan, store, and share documents and images in cloud. The scanner can recognize characters, automatically produce HD scanning for extra-large formats, and generate a 3D model for a curvature-free finish. The internal memory can store more than 2,000 pages locally. Documents can be easily transferred through Wi-Fi connection with crypted protocol, and then shared by email or on your social media.
---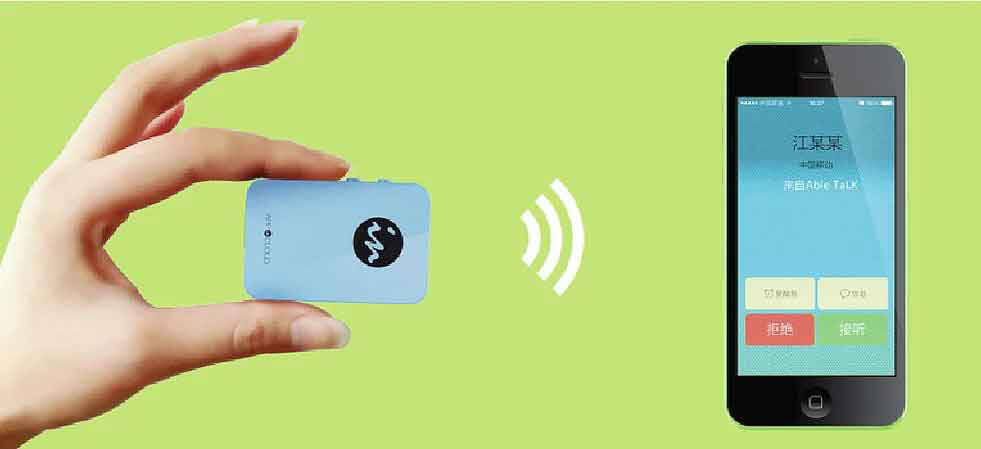 A Dual-SIM Card Device for iPhone
GoodTalk is a companion dual-SIM device. While iPhone only allows you to have one SIM card active at a time, GoodTalk enables you to have a second SIM card active on your phone simultaneously. It brings voice calls and SMS messages from your SIM card to any Apple iOS smartphone device through Bluetooth.
---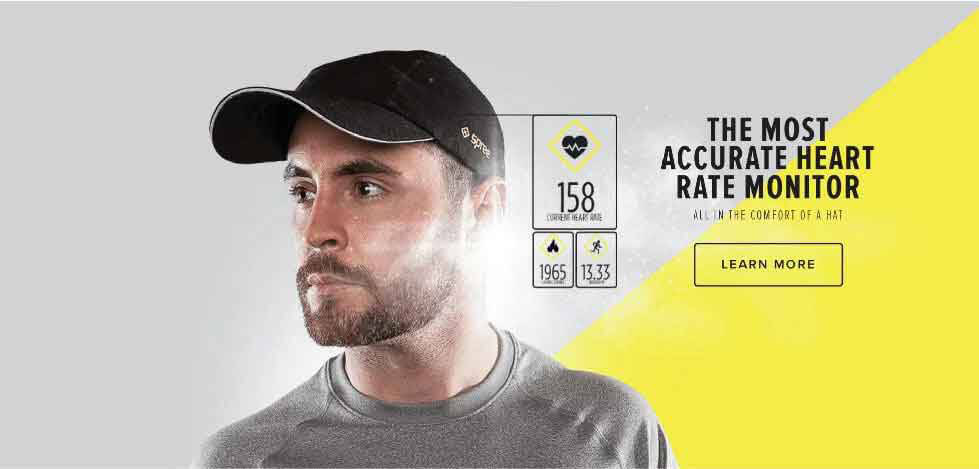 A Smart Heart Monitoring Hat
Spree smart cap records the user's heart rate, movement and body temperature for more accurate calorie count, and displays real-time progress. Spree does not make users compromise their comfort level to get fitness monitoring.
---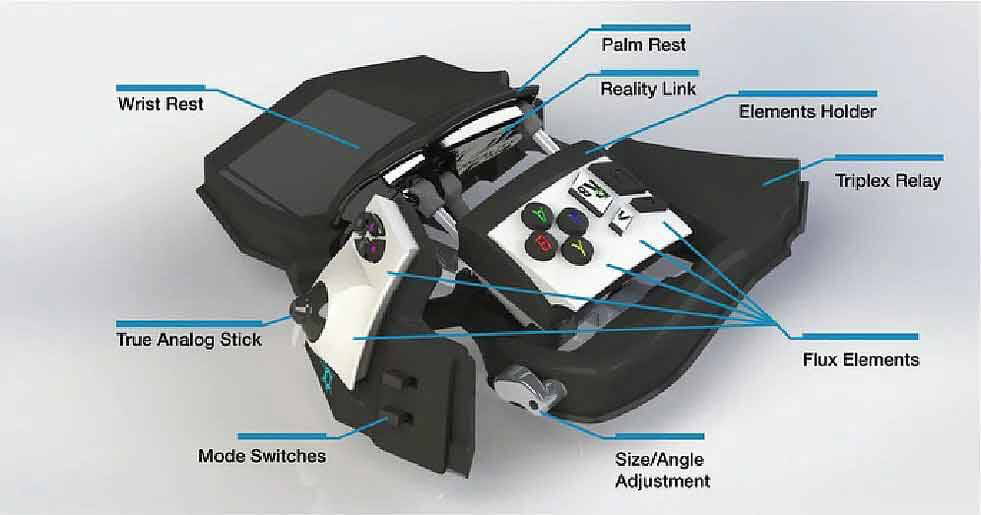 An IoT Game Console
Sinister is an IoT haptic game console with modules that can be modified to suit your comfort. It also allows the game developer to read your biometrics which syncs with the game progress.
---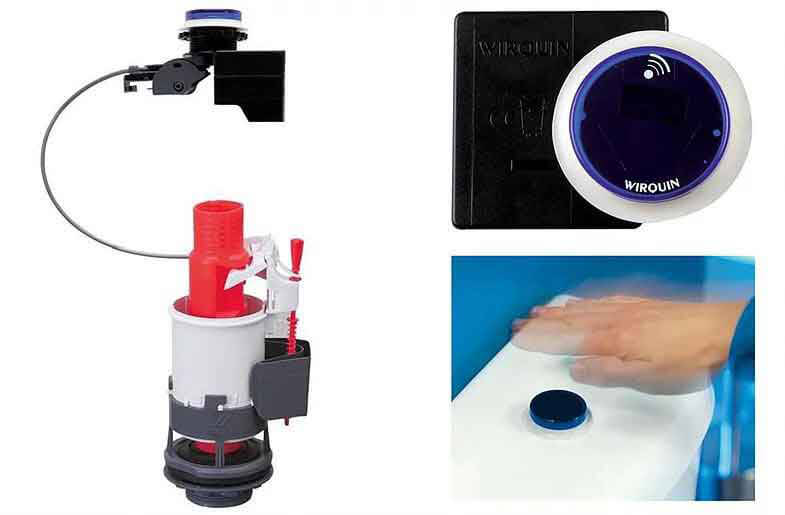 A Contact Free Toilet Flush System
Jollytronic touchless toilet flush developed for Wirquin enables the user to determine the duration of flush by hovering their hand over an infrared sensor. The valve is operated by a battery tested for 15000 cycles.
---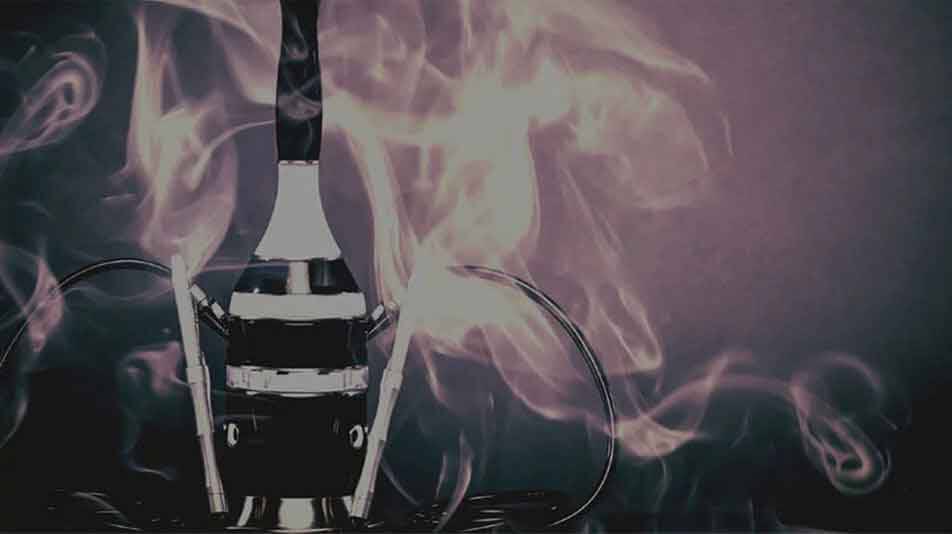 A 6 Flavor E-Hookah
Ngensmoke is an innovative electronic hookah. With a specially designed atomizer, this e-hookah can mix up to 6 different flavors. The color of illumination in the device can be customized for the environment. The brightness is synchronized with inhaling strength.
---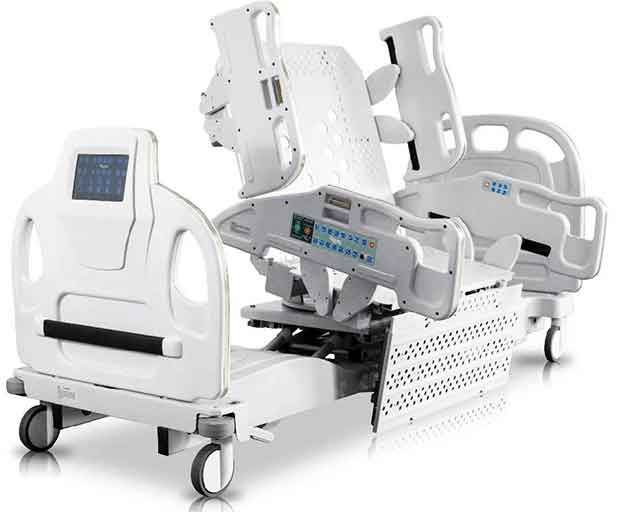 A Transformer Medical Bed
A medical bed used in ICU or other serious location in hospital. It can be transformed into a chair and rotate 90 degrees and push a patient up to stand, with just a click on button.